"
We know there is a price to be paid for the power we
command. And sometimes, it must be paid in blood.
"
Several of the characters display particular (and possibly supernatural) gifts: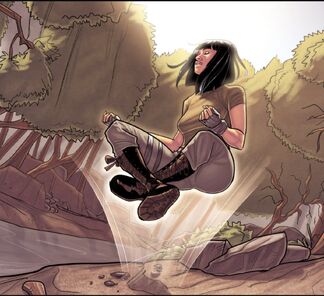 At least some of these gifts are inheritable: Lara's time-manipulation and ability to read the blank paper are inherited from her mother.[3].
There is also the implication that the gifts are tied to the physical body: While Jun Fukayama didn't have any gifts, he thinks that once he is the body of his gifted brother Hisao Fukayama, he will be able to tap into Hisao's gifts.[12]
There are also references to the gifts:
References
[
]